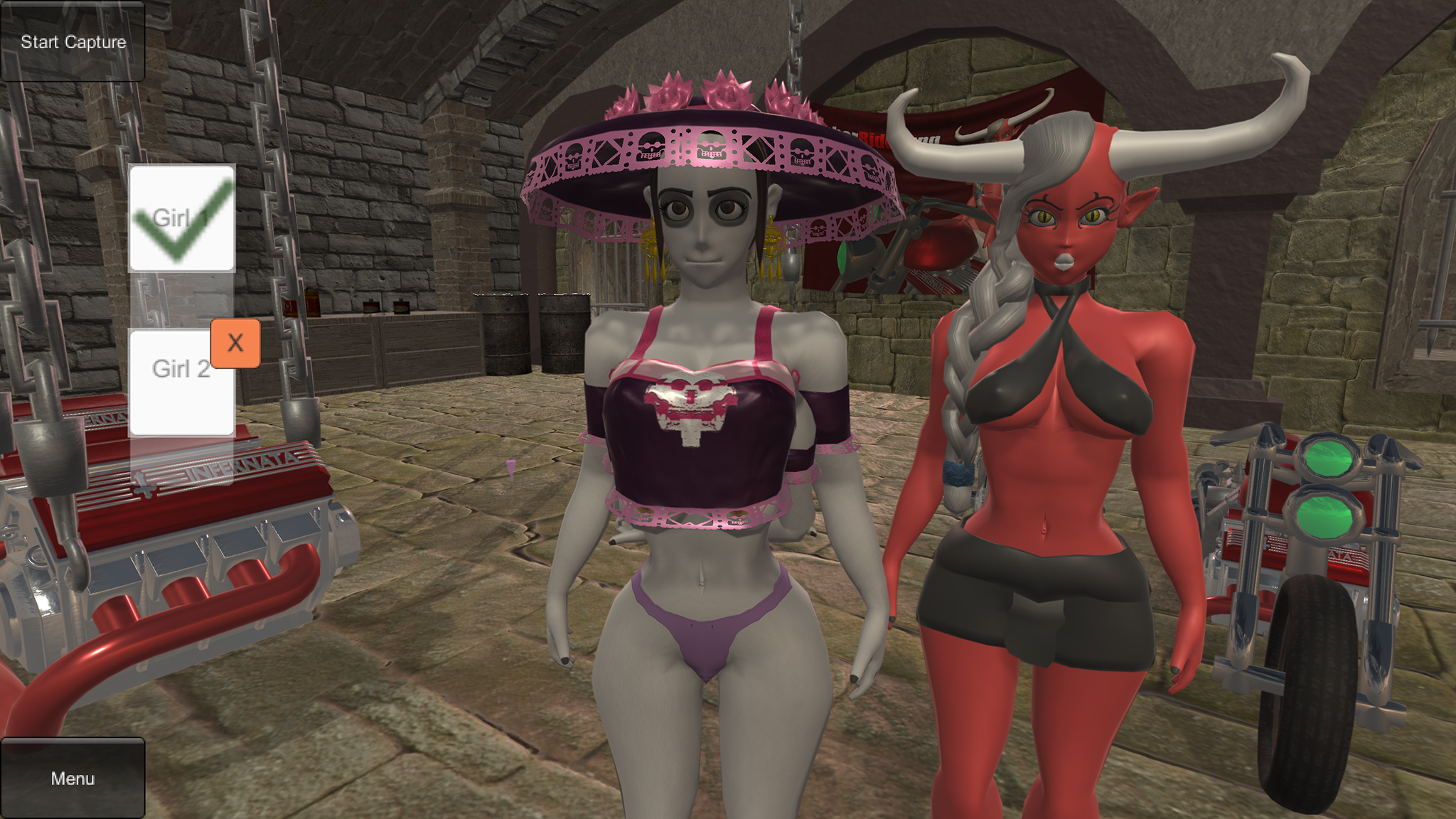 The UPN is  the successor to UWXtudio, it's plot revolves around a porn network created by powerful groups of businessmen that made a deal with underworld demons and gods to have access to film some ladies of the underworld. The game aims at having a bunch of supernatural girls as pornstars for you to watch in many erotic poses and sexual actions, you can film them and upload their videos to the porn network to earn money to buy things like outfits, sex toys and more!
Currently there are two girls available
Crania : (Goddess of death) She was part of the deal with the business men, and decided to participate cause she loves to have sex.
Loreneth : (Demoness Biker) received a favor from Crania many years ago, now she joins the project to repay her just by having sex.
The game is in constant development so more girls and content will be added with future releases, many kinds of girls await! witches, demoness, goddesses and more!
The game's first version is already available to my $5+ patrons at Patreon!
https://www.patreon.com/matpneumatos
Also, please consider supporting me on patreon to have access to exclusive content for this game, get each release as soon as it is ready and more!