Hello! this post is to inform you that The UPNv0.8 is already available for my $5+ patrons at my Patreon page
https://www.patreon.com/matpneumatos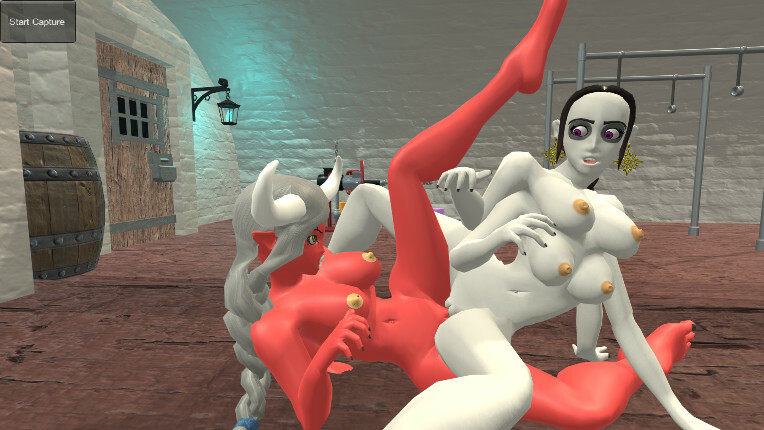 This version includes new features such as
-new poses and animations, specially girl on girl animations.
-new partner, Ponciatus, the pig like demon.
-new sliders to adjust lighting a bit more.
-new look feature, hold the "L" key to make your girl look at your cursor, you can press it again to stop using it. This feature can be used with all animations, but still doesn't work well on some, so more work needs to be done here.
-new camera controls
Scroll wheel to zoom, click the scroll wheel to pan, and right click to rotate the camera.
This controls were made to be easier to use, and to feel more natural.
Also v0.7 is available now for the general public at my patreon page.